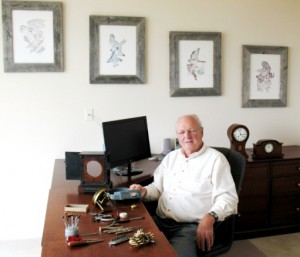 Philip Coggon has been perfecting his expertise in clock repair and restoration for over 30 years. He has been a resident in the Fort Collins area since 2001 and built a customer base by attending, as a dealer, local antique shows from Longmont to Cheyenne.
Philip began his journey into the field of clock repair in 1984 when he imported a family English Grandfather Clock after his father died. As the clock did not work there were two solutions. Philip decided to learn how to do it himself. The rest is history still in the making. Philip's main area of expertise is antique pendulum clocks. He does not work on very small clocks or watches.
For clock repair, Call or Text me at 970 217 0605
I will typically be able to see you the day you call or soon afterwards at your convenience! I am available 7 days a week. Call to confirm my availability. Call Philip at 970 217 0605. If you text, add a photo if you can. It helps me assess the clock!